What's in this article?
hide
Your website is the face of your business that you show to the world. If you are a new business looking to promote your services, then your website is the first place potential clients are going to look to learn more about your brand or company. When a potential customer arrives at your site, what are they going to find? Will they find an outdated design, unclickable links, 404 errors, or a confusing layout? How many times have you just clicked off the page when you encounter a website like this? This is a prime reason to hire a website designer.
Why Hire a Professional Website Designer for Your Business
If you want to ensure that your website is built professionally and works as intended, your best option is to use a professional web designer. Your cousin might have told you to use one of those site builder packages. But then you're left with a website that may work but has a default theme and uses very simple technology. If you want a website that puts your business ahead of the crowd, then a professional web designer is right for you. You'll have a standout theme that highlights your brand's message and that performs well in search engines.
[Modern Marketing Tips Every Business Should Know]
For a Well-Designed Website
A well-designed site provides many benefits. Not only is it nice to look at and easy to navigate for your customers, but it also is made to be compatible with all sorts of browsers and to be responsive no matter what device your customers are using. It's crucial that your website is browsable from a computer, tablet, or smartphone without any user-experience issues.
At Site Social SEO, we design custom websites to suit your needs. And we take a collaborative approach to integrate your input before we begin. We want to find out what ethos you are looking for and what design concepts you like. Our goal is to create a website  that perfectly fits your business needs and goals. To make the best website possible for your business, we'll need to know:
the purpose of your website
your target audience
what actions you are looking for visitors to take
who your competitors are
That way, we design a website for your business that is unique and provides the solutions you're looking for.
For a Beautiful, Modern Web Design
Working with an affordable website designer like Site Social SEO is an easy way to get ahead of the crowd. Our eye for design and SEO experience ensures your small business's website will look better than your competitors and give your an edge in SEO.
A default WordPress theme from a site builder cannot possibly fit all your needs. And it'll often force you to put content in a certain pattern that may not work for your business's needs. When your users visit your website, you want them to feel engaged with your business; you want them to have a clear idea of who you are and what you can do for them. If you use a basic-looking theme that resembles other websites, you'll find that users just move along.
Site Social SEO designs custom websites that:
Give your business a memorable impression
Convert browsing customers into paying clients
Because a Responsive Website is a Must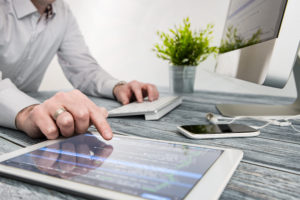 A responsive website is a web design that understands the size of your potential client's screen size and appropriately reacts. We ensure that all our web designs are optimized to your user's browsing experience in order to make their experience on your website frictionless. A responsive design gives your business the best chance to gain more clients. Responsiveness means that your website is more accessible and reaches a larger audience. Likewise, a responsive design will not frustrate your potential customer, causing them to curse under their breath and move on.
All our websites are designed to be modern and current, meaning that they are always super responsive. We ensure that your website is not bloated with meaningless plugins that cause compatibility issues. We will work with you to ensure your website is streamlined and sleek while still allowing your customers to get all the information they need.
To Generate More Sales and More Conversions
Having a responsive design ultimately means that your website will convert more sales and provide you with a better chance for your business to make a profit. This is simply because it gives your users an improved site experience as it avoids redirection errors or timeouts.
We always ensure that we use cascading style sheets (CSS) to create a unified design approach that will give your website a consistent look across all devices. This allows users to become familiar with browsing your website and navigating it from any device. In turn, this has a positive impact on your conversion rates. There will be no need to have multiple sites that confuse your clients or a site that looks awful on a 4-inch screen. We provide you with a site that meets all your functional needs while maintaining high performance and modern design.
So Your Website Is Built with SEO In Mind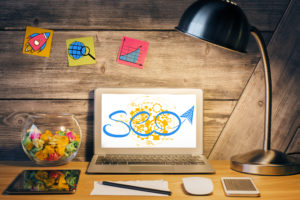 Site Social SEO's website designs are built with SEO in mind, meaning that your business will begin with an edge up on the competition. The key to growing a business is ensuring that your website has increased visibility in search engines. We understand that SEO campaigns can take up a lot of time and be very costly. That's why we ensure our website designs are SEO-ready and will have a positive impact right from the go-live point.
One of the vital points in improving your rankings and SEO is to have good quality content on your website that is regularly released and not duplicated. Knowing this, Site Social SEO also offers content creation to relieve you of the burden and allow you to focus on running your company. The regular publishing of content should include articles, events, social media posts, images, and videos. We have all that handled so you don't have to.
To Create Have Unique Titles and Proper Descriptions
All the pages we create for your website will be optimized with metadata to improve your search rankings. This means that every title will be unique and every page will have a unique description. We don't just keyword stuff; our content is professionally written to ensure that your website will not get any search penalties. This SEO-friendly approach makes it easy for Google to read through your site and understand what your business is about. Of course, this means it will rank in the correct search results and bring you more organic traffic to help your business grow.
Though most businesses do not think about titles and descriptions, it is an imperative part of ranking well in search engines. In addition, image alt tags, keyword research, and many other backend concepts can do wonders for your ranking.
For Quick Loading Web Pages
No one will wait on a slow website, including search engines. And although search engines may eventually load your site, they will penalize a slow site with a low ranking. It has been noted that faster loading websites generate much more user interactions and, by default, are much more SEO-friendly.
We ensure our website always stays lightning fast by implementing the correct format for all URLs. We also make sure that your images are optimized for search engines with appropriate file sizes, compression, and descriptions. It used to be true that search engines preferred text. But as users have demanded more images and videos, search results have started to reflect this. We make sure that your images and videos remain the highest quality while being the smallest file size. And of course, we always ensure that everything will be cached to make the website loading even faster for returning users.
To Give Your Business Credibility
Having a professional looking website that is SEO-friendly ensures that your users and clients will trust your business. Besides having an up-to-date Google My Business listing, nothing quite achieves this like being featured on the top results of Google, Yahoo, and Bing. This gives you much higher brand awareness and ensures that your business looks credible. Remember, most people will only click on a result that is on the first page of a search engine. This is why SEO-friendly websites are so important and why using an experienced website designer will always turn out better for you in the long run.
So That You Don't Waste Money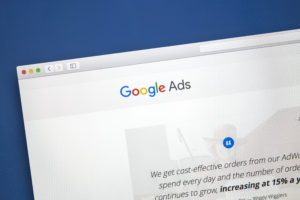 If you have a website that is built badly and does not run as intended, then you will not gain as much organic traffic. This means you are going to have to spend a lot more money on marketing, fixing your website, and time to learn the tips and tricks you don't know. A poorly designed site may also cost you in other areas of marketing, such as Facebook ads and Pay Per Click (PPC). If your website is designed correctly from the start, then you will get more out of spending money on ads because users will be more impressed when they land on your site.
Additionally, most entrepreneurs don't have the time to spend messing with their website, researching how to change their business hours on Google Maps, and troubleshooting a broken link. Hiring someone to help you with the process will ensure your time is spent elsewhere, and your focus stays on making money.
To Gain an Understanding of Your Users
Website analytics are a big part of understanding your business. You will want to understand what your users are doing on your website and what they are clicking. SEO-friendly websites give you a better understanding of your users and customers by driving quality traffic and tracking their behavior.
If you choose Site Social SEO to design your website, all your analytics and reporting will be sent to you with analysis of behavior, acquisition, and traffic. Your site will also be connected to Google Analytics which is very well optimized to deal with reporting on professionally built websites and gives you amazing feedback. You will easily be able to monitor all your tracking in one single report and will simply be able to adjust your website or products to meet your customer's needs and demands.
For Proper Website Help When You Need It
If you use a site builder or even buy a premium theme you may find that when you run into problems with your business's website. Those web developers have long left the scene and no one has any of their contact details. Or you may log a ticket with your web builder's support team only to get back an unhelpful automated response. Site Social SEO will always provide you with quick personal support.
We pride ourselves in giving all our clients continuous support and will quickly change anything you need. If you need to implement a new feature to your website, we'll offer you the support you need to further integrate or customize your website. If you need another tool or plugin installed, then a web designer can help you install it without any hiccups. In most cases, you will not even have to take your website offline.
So You Don't Have To Stress About Your Website
Choosing Site Social SEO to build your website will take all the pressure off you. Simply leave you with a stunning, optimized website. Your users will be able to easily navigate your highly responsive site from any device. They'll find what they need and easily contact you. You will have an edge on the competition with your SEO-friendly website. And you'll have access to a helpful and enthusiastic website design and marketing team helping you to achieve your business goals.
---
What To Expect When You Contact Site Social SEO
Site Social SEO is a privately-owned small business operated out of Orlando, Florida. We have a small team of 6 people who are each managed by our two owners/lead strategists. We do not require contracts, make wild guarantees, or imply SEO is magic. It's not; I can explain to you how everything we do will help your website and business. Contact us below for a free website evaluation or to learn more about our services. We look forward to helping you to grow your business so you can focus on the things that are important to you.