Read this section to learn about us in
37 seconds

…
Site Social SEO is an Orlando-based law firm SEO company that focuses on personability and results. Every client deals directly with our owner and strategist, Jordan. We specialize in creating content that helps your website to naturally rank, without having to use PPC or other lead gens. Of course, you can supplement with paid ads, but a strong healthy website is the foundation to any other marketing campaign.
We work with some of the most successful personal injury, criminal, and mass tort law firms in the country to create and implement a customized, strategic approach to digital marketing.
We do everything the big guys do, but slightly scaled down to fit a more moderate budget. Let us help bring your law firm to the modern market.
Let's start with a quick call to discuss your law firm, what tactics you have already tried, and what your goals are. This usually takes 30 minutes.
Based on our call, we'll create a plan for you. We have a super effective strategy, but we also tailor our plan for each client's needs.
We handle SEO and content for some of the biggest law firms in the country. Let us help your firm too.
Hi. My name is Jordan. My partner and I started Site Social SEO in 2015 because we realized there was a massive need in the legal market for our services. Most lawyers either started when Yellowpages was the only way to advertise, or they are too busy running their firm to do SEO. Or both. We worked with one of the leaders in the law firm SEO space, learning all that we could. Now, we have brought those skills to Site Social SEO and are ready to deliver them to you. You have a law firm to run. So here is what we will do:
Make your website rank higher

The whole point of what we do is to make your website rank higher on Google, and be shown to more people.

Get you more signed cases

The natural next step after higher ranking is higher visibility. This means more people will find your law firm when they need you.

Make you more money

The legal industry is competitive. We know that. That's why we work so hard to get you more clients and more money.
We use proven strategies to increase your website's organic traffic and overall ranking. We improve your business's online visibility and credibility to promote your website's long-term health.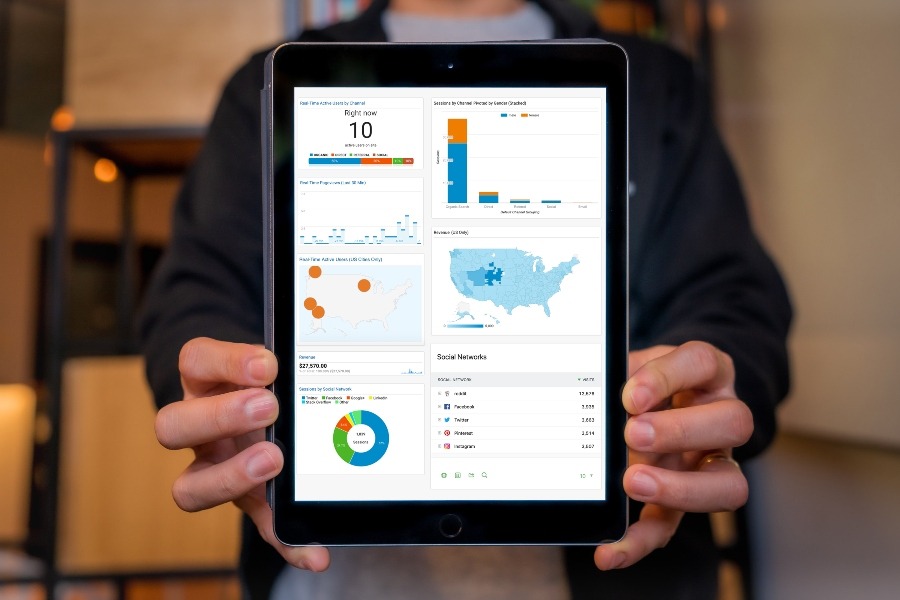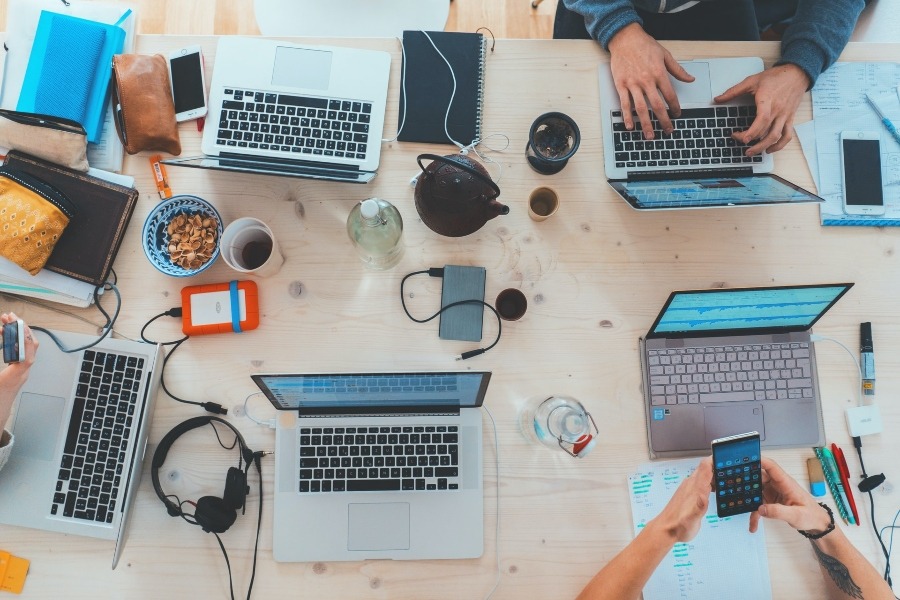 We create content for your website, blog, and social media. By regularly adding new content to your website that is helpful and interesting, you show customers what services you offer and also show search engines your website is active and relevant to what your customers are searching.
We create custom, functional, and beautiful websites so you can show your customers and search engines what you do. With SEO and mobile responsiveness in mind, we consult with our clients on a design that best shares their business's message with new and existing customers.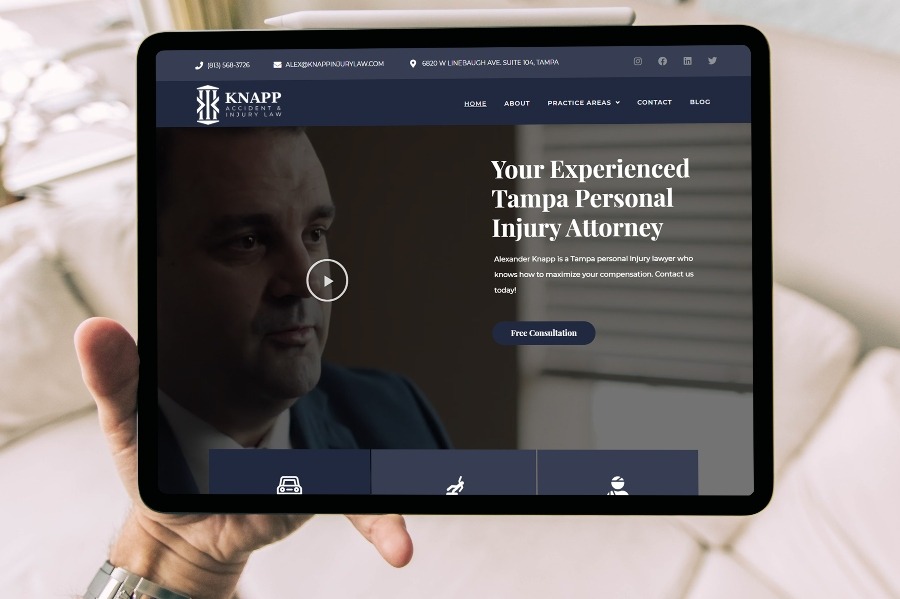 We don't believe a one-size-fits-all approach works. Instead, as a boutique and inclusive agency, we tailor our services to our client needs by researching, planning, and calibrating our services to the business environment. We collaborate with our clients toward their end goal: greater exposure online.
We approach digital marketing from a holistic perspective. Since much of the industry is integrated, we cannot isolate any one strategy. Therefore, we give attention to website design, content, social media, and SEO, which together make up the industry of digital marketing. No one element is sufficient alone so we focus on the whole package.
We understand the day-to-day of running a business. That drives our focus on maintaining a relationship with our clients by being available. With a knowledgeable team by your side offering affordable, understandable, and personable digital marketing strategy, we can help you increase your online exposure and gain new customers.
2020
Public Relations Society
PRSA Sunshine District awarded PR agency a Radiance Award for their project on the It Works
2020
PR Moment Awards
The PR Moment Awards awarded PR agency with a PRestige Award in the Special Events
2020
Florida PR Association
FPRA recognized PR agency with a Golden Image Award, which shows the best example of design
We think differently about marketing.
Jordan, Owner and Lead Strategist
I started Site Social SEO in 2015 to implement my skills in marketing and graphic design for small businesses. As my clients' businesses have grown, so has my own. My integrated marketing and human-oriented approach stem from understanding many of the pitfalls businesses face with other marketing firms. As I've matured as a leader and strategist, the most important lesson I've learned is that digital marketing is about more than online exposure. It's about the success and well-being of my clients and their livelihood.
Michael, Owner and Strategist
I entered the field of digital marketing from a writing and business analysis background. My perspective is always on clear, strategic communication that asserts a business's message and ethos through a well-thought-out plan focused around your business needs. My goal for your business is to develop a strategy that will reach your customer base so you can thrive in the market. When your business prospers, you and your family prosper as well. 
"Jordan is a very talented digital marketing specialist. He does a phenomenal job for his clients. He is particularly skilled at content marketing and SEO. I can't say enough good things about the work him and his company do."
"I have personally worked first hand with Jordan Puckett and his team for approximately five years now. Dolmanlaw.com is presently the second most traveled personal injury law firm website in the U.S. No one does a better job with content and on site SEO."
"Great company to work with! Relevant content, easy to work with, and efficient billing."
"Jordan is excellent to work with! He does a great job customizing his services to the needs of our business. I would highly recommend his services to anyone looking to improve their marketing game and attract new customers!"
What To Expect When You Contact Us
Privately-owned with offices in Orlando, FL, and New York, NY.
We are a small team of 6 and we do all the work.
No contracts. No wild guarantees. No BS.
We explain everything we do, and why.
Our first call is about 15 minutes.
We want to provide an ROI that makes you happy to pay us!